Guideline to Affordable Nairobi Shopping experience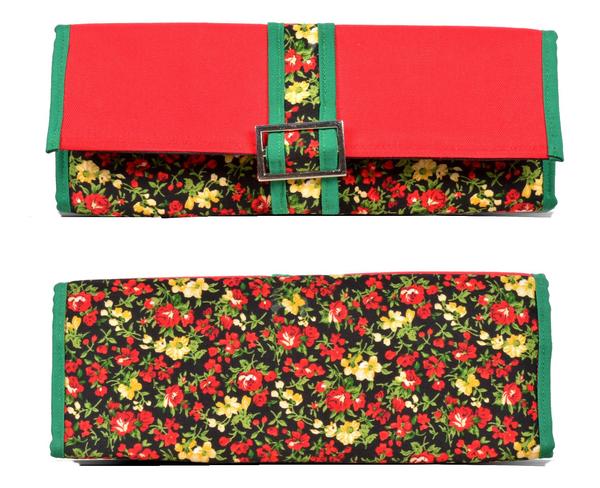 In Nairobi, we have second hand, open space vendor markets that are the best place to shop current trends. In a city where high end labels are not sold in malls, you can never go wrong with the markets. The most prominent of these markets are Toi, Ngara, Gikomba, and Adams arcade. They offer the cheapest and most diverse selection and they are also pocket friendly.
Gikomba Market
Gikomba and Toi have to be considered as the treasure markets due to their cheap pricing, quality and variety. They have items for every individual despite of their age, size, gender and style. Among the two, Gikomba without a doubt is the mother of thrift shopping.
Located in Muthurwa market past equity bank Gikomba branch, you can get to it using Matatus (Public transport) from town or even by taxi. As much as the thrill of thrift shopping is amazing, the most important issue is that you must dress the part. I say this because Gikomba is a frequent for the bargain seekers and low earners in Nairobi so if you do not look close to that, be assured of paying double what the common mwanainchi (locals) would pay. I am talking about that old sleeping t-shirt you have and the worn out discoloured jeans that everyone is telling you to throw away? Yes, that is the best attire for Gikomba. Shoes are another important factor.
Any kind of accessories or jewellery should be left home, in fact, for women, tying that sleeping scarf on your head is an excellent idea. Also, any form of make-up is a no. The simpler you look, the better chances of you getting a better price. Ensure that you have a huge durable bag and loads of smaller paper bags as back up as one tends to go crazy when they finally get the hang of Gikomba shopping.The only means of transport once in Gikomba is by foot and so comfortable shoes are a must. I would recommend flats, sporty and or shoes with a good grip that you wouldn't miss if they were to get ruined. Shoes are also essential in preventing you to fall as the roads tend to get muddy.
Carry money is various denominations as vendors tend not to have change, and separate your transport money from the shopping money. The best time to be in the market would be 6.00 am as by 8.00 am you are already late. The reason for this is that you need to be there when the "bales" open so as to get the newest items as one is competing with other vendors who will go resell the products in their individual stalls.
Toi Market
Toi market is located in the outskirts of Kibera slum and is the definition of one man's trash is another man's come-up. It is second hand shopping at its best as any unique style person will easily find what they are looking for. Mtumba (Swahili word for second hand) is the modern day chatty vendors selling everything from vegetables, to designer clothes. 99% of their stuff is shipped from the west and mostly coming in from Gikomba.
Toi market (as does other local markets) is comprised of hundreds of wood scraps, iron rusted doors, with plastic roofs leaving narrow and often muddy routes for customers and vendors to jump and dodge each other as they get their hands on their prized possessions. As you enter the market, Vendors jump at you waving and shouting sunglasses, shoes and clothes at you at their "best"' prize so unless you are a good bargainer, keep walking.
Once you hit the market which is often 500 meters in, you will notice the prize reduction of items which tend to be 50ksh or less. Now here is where the real shopping begins, and must I say is a work out. Items tend to be heaped in huge piles with some prizes being fixed and others one can bargain. One has to scrutinize each item so as to verify the quality of your purchases. Be willing to walk away, as vendors tend to run back for you once they realize you know the market.
Ngara and Adams arcade
Ngara and Adams arcade are the more sorted out markets whereby vendors have bought items from Toi or Gikomba and sorted through them making it an easier experience for the shopper.
So for some final tips on shopping in these markets, carry a handkerchief, tissues or 'leso' for wiping yourself all the sweat of the work out you are about to do. Wear some sun screen and carry at least a litre of water to keep you hydrated as these markets are huge. Last of all; separately wash all items thoroughly in disinfectant, Iron them and enjoy your new fabulous items.
Maasai markets
Maasai markets are the heart of Kenyan jewellery. Although the name comes from one Kenyan tribe, they offer a variety of curios and artefacts from all over Kenya ranging from clothing to jewellery, beddings, kitchen items and a lot more. The artisans are known to pick up on ongoing trends and provide their own alternative artistic versions on items like wallets, sandals, clothing and Leather bags. Their items may not have the best finishing, but the pricing is quite affordable compared to shops in major malls and uptown (Biashara Street) and also if lucky, one may find a unique piece.
If you are looking for African accessories to match your new awesome clothes, the ever moving Maasai markets would be your best choice. The schedule goes as:
Monday- No market is open on this day.
Tuesday- Kijabe street Park next to Nairobi River and Prestige Plaza along Ngong Road.
Wednesday- The junction Mall and along Lavington mall and Limuru Road.
Thursday- Along Ngong road and the junction mall.
Friday- Lavington mall and the village market along Limuru road
Saturday and Sunday- The High court parking in the city centre.
Tips on shopping here would be;
If you are a foreigner, do not get a guide. Most of them pretend to be good Samaritans but tend to extort unknowing foreigners by taking them to specific stands where the prices have been hiked in order to cover the cost of their commission.
Take a walk round the market before you start shopping, all vendors have different colours and pricing for their items and so give yourself time to scout the competition before making the purchase.
Be very specific on quality, do not buy any item if not well finished as they tend to get ruined fast.
Speak in Swahili or at least learn some purchasing terms in it. If the vendors detect that you are not a local, they tend to take advantage by exaggerating the price. (This also applies in shopping in the thrift markets)
Bargain to the best of your ability, meaning, what they offer is almost triple the actual price, so don't be afraid to start at ¾ the asking price. Only haggle to add 50-100 shillings more.
Do not buy cliché tourist items with the word Africa in it, try out the others as these ones cost a fortune and can be found in any other curio shop.
The best markets have to be in Kijabe Street and the High Court parking due to their low pricing.
Compliment the artisans, they put a lot of time effort into their pieces and tend to give their customers a discounted price if they do.
If looking for more urban jewellery, then visit the Nairobi downtown stalls for amazing deals on unique jewellery.
Written by; Michelle Kadenyi